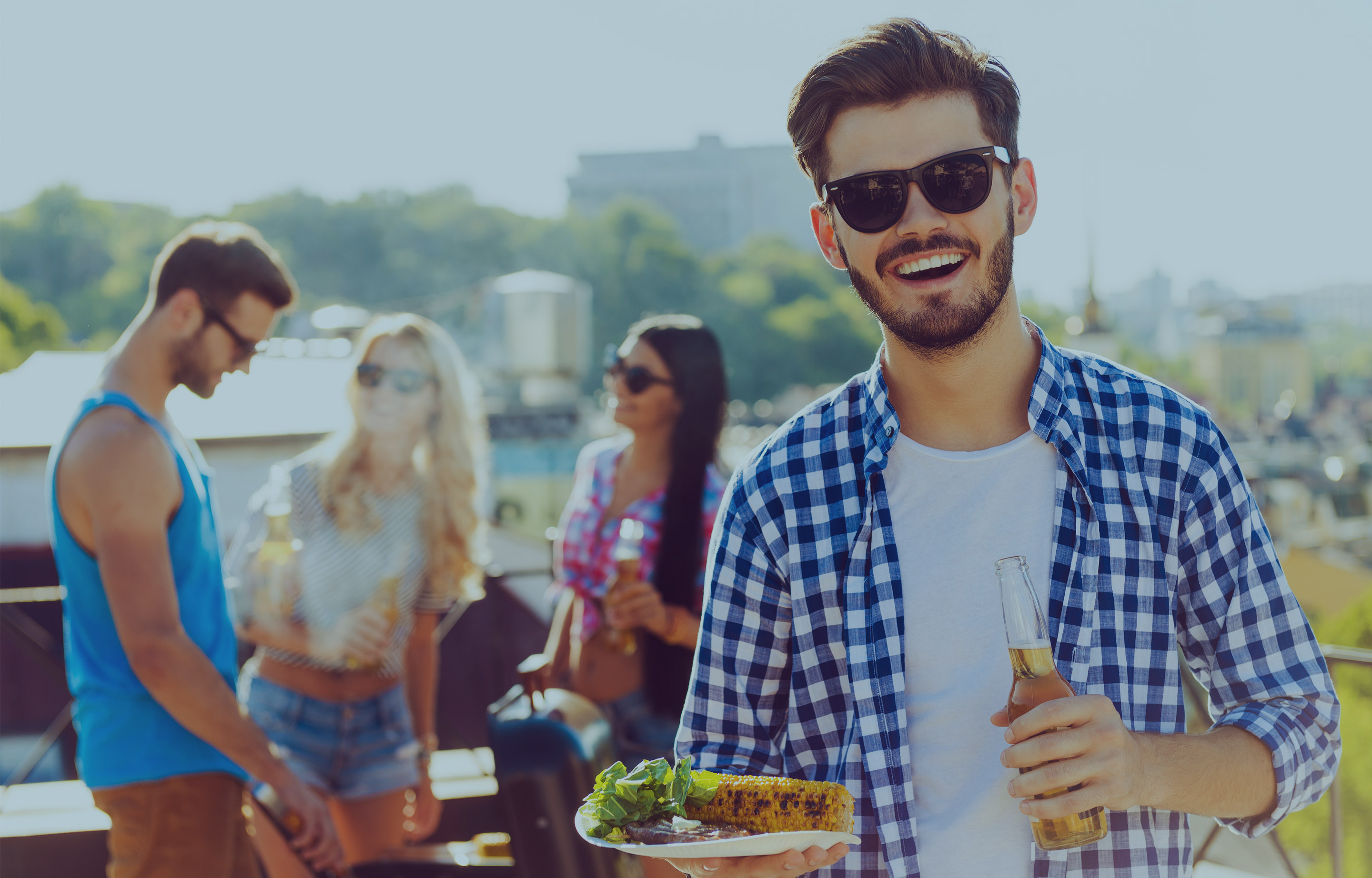 Join us and open your own best park!
Caravan parks bring welcome new customers to nearby service providers, financially benefiting smaller as well as larger towns. BestPark hosts find service with a smile easy, when so much has been thought out on their behalf.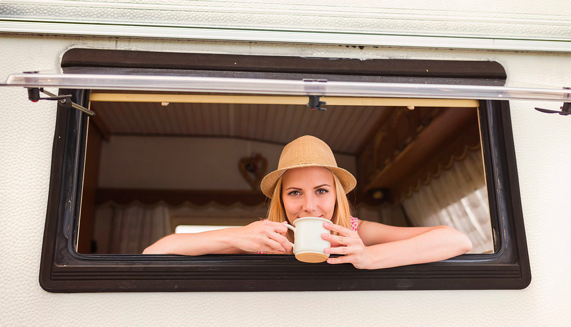 What is a caravan park?
A caravan park is a licensed and safe, short-term stay-over place for motorhomes and caravans.

Caravan parks do not compete with campsites, as they are intended for stop-overs of one or a few days and have a smaller service range than campsites.

A caravan park is easy to build and move. Because no town planning is required, they can be placed in central city locations that are currently without such services.

A network of caravan parks increases opportunities for year-round use of motorhomes and caravans.

Modern touring parks have a range of levels and operational approaches. BestPark offers a standard, safe, easy and comfortable way to stay over in a camper van or caravan.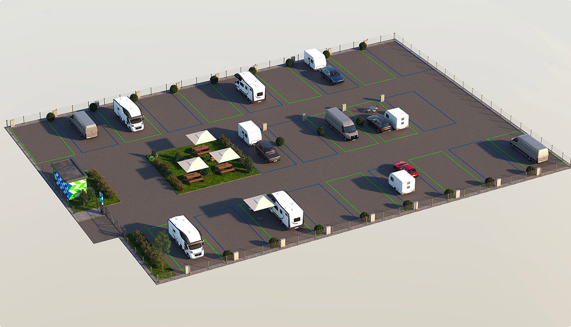 The model
The park must be capable of relocation at two weeks' notice.

An on-call help service for customers is available in Finnish, German, Swedish and English.

Instructions in all 4 languages.

Continuous monitoring of pricing and additional space needs.

The park is quick and easy to build and does not require town planning. BestPark Oy is responsible for building and marketing the park, and manages the related concept.

In addition to daily running, the local company hosting a BestPark ensures a power supply, water supply and cleanliness. Cleaning can also be subcontracted out at the package price.

BestPark Oy assists with the practicalities of setting up the park.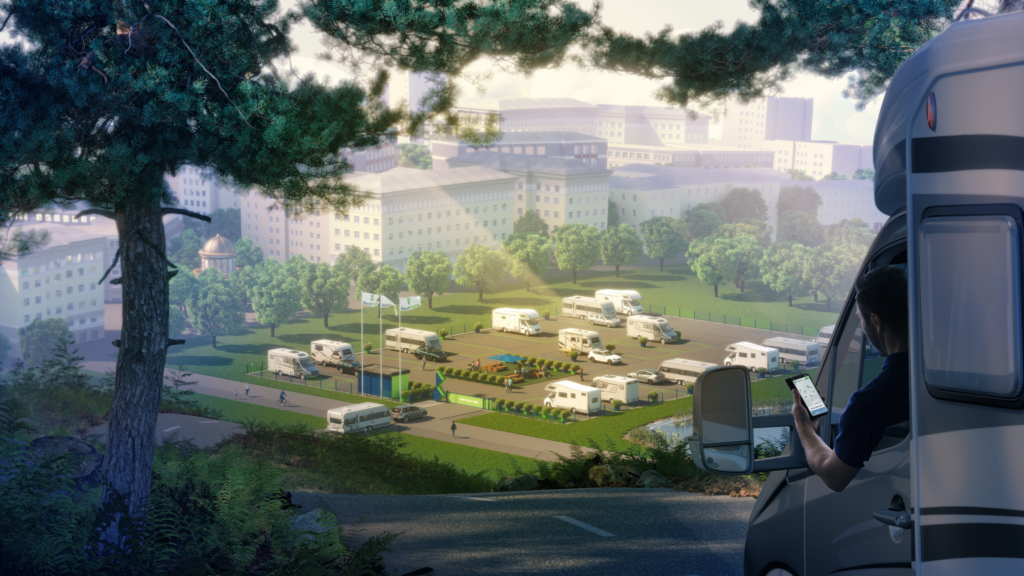 Advantages
A nationwide booking system, which is marketed internationally.

A concept-based model, based on which the customer knows what to expect.

The concept is based on a strong familiarity with the needs of motorhome and caravan users.

Profitable operations, based on the park business alone, with just a 30% booking rate.

A study shows that each 'carload' brings a tourism income of €237 per day. If 30% booked, a 24-vehicle park generates around €623,000 per year, and each fully booked day brings in €5,688 per park.

Active reservation tracking will help you adjust your pricing and possibly increase the number of parks.

The concept even enables small communities to specialise and adapt to obtain tourism income.
Proven revenue producing
Camping in Finland 2019 – revenue and employment impact. Best Caracan customer's survey 2019.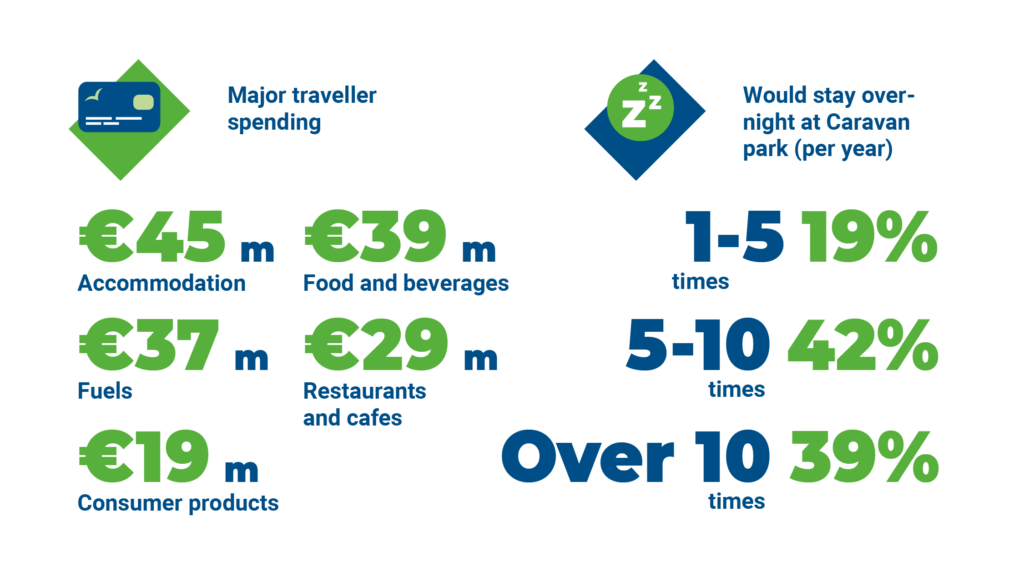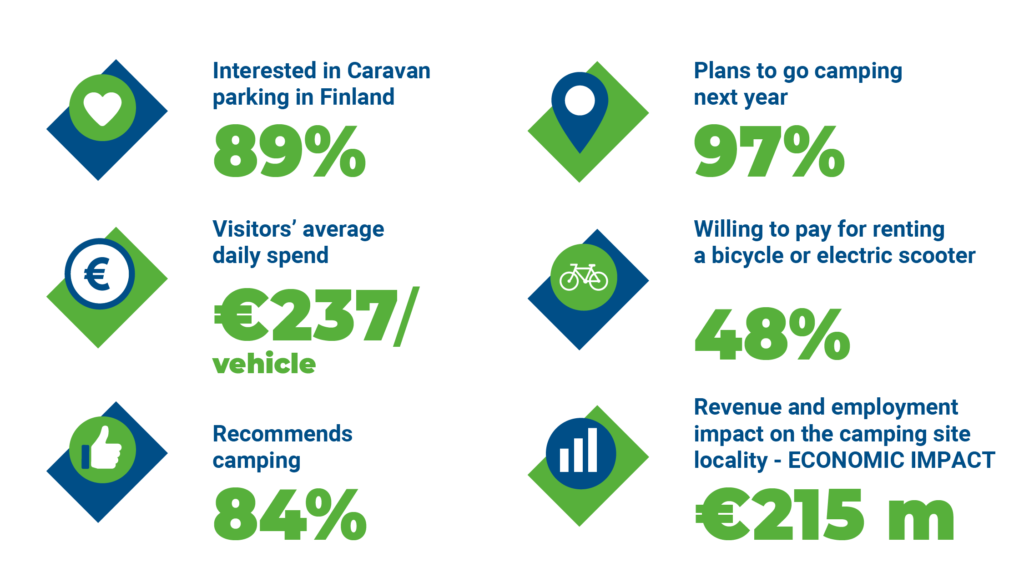 | For BestPark entrepreneurs | + | ++ | +++ | ++++ |
| --- | --- | --- | --- | --- |
| A 24kw electrical connection incl. connection work at the designated location | | | | |
| Clean water and plumbing incl. connection work at the designated location | outside winter season | in the service building | in the service building | in the service building |
| Waste management (entrepreneur, ready-made preliminary contract available) | | | | |
| Electrified gate for pedestrian traffic | | | | |
| Security: Perimeter fence and camera surveillance | | | | |
| Greenery, decorations and flagpoles (3 items) | | | | |
| Wi-Fi | | | | |
| Terrace/barbecue area (optional) | | | | |
| Online bicycle and electric scooter rental (optional) | | | | |
| Service building with toilet and shower all year round | | | | |
| Sauna in service building | | | | |
| Washer and dryer in the maintenance building | | | | |
| Disabled access to buildings (optional) | | | | |
Contact us, we'll be delighted to tell you more
Matti Korkiakoski
Business Director
BestPark Oy is an affiliate of BestCaravan Oy. Best-Caravan is a highly experienced specialist in providing services for motorhome and caravan enthusiasts, and the related services.